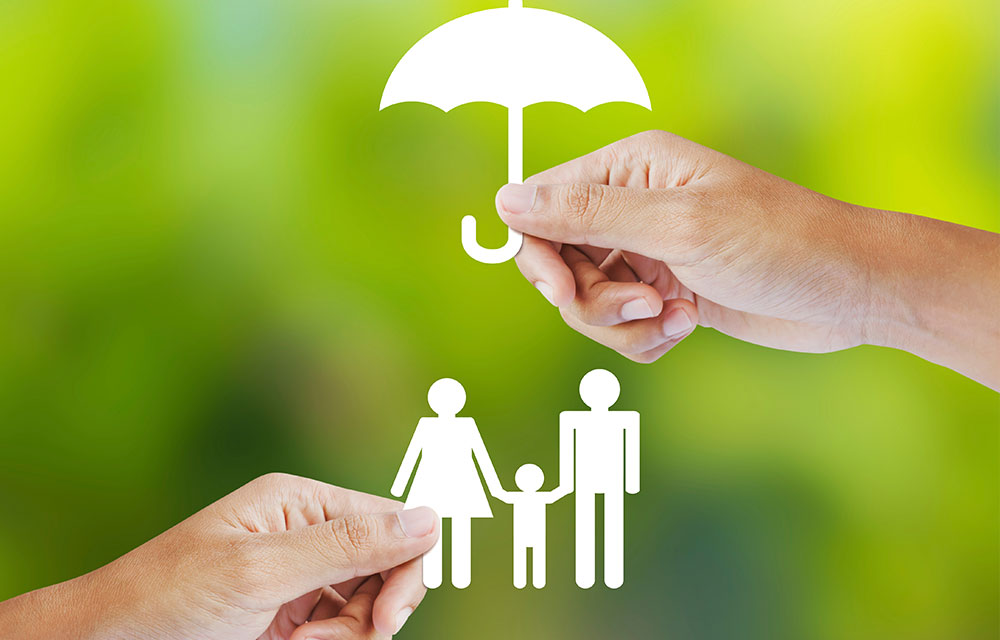 Dental Insurance Vs Dental Savings Plans
Which option is right for you?
Evaluating and purchasing dental insurance is – at least in theory - easier now, thanks to the Affordable Care Act (ACA). But you may still find the process of picking a plan confusing, especially if you haven't shopped for dental insurance before. Or the plans that are available on the ACA insurance Marketplace still may not fit your needs and budget.
You have two primary choices when it comes to paying for dental care: get dental insurance to help absorb some of the costs of treatment, or get reduced rates on dental services with a dental discount plan. Read on to find out which option is right for you.

What is Dental Insurance?
Dental insurance pays a portion of the costs associated with dental services. Purchasers of dental insurance pay a monthly rate, called a "premium," for coverage.
A typical dental insurance plan offers what is known as"100-80-50" coverage. This means the plan will pay 100% of the cost of routine preventive and diagnostic care – typically two checkups with cleanings annually. It will also pay 80% of the cost of basic services such as fillings or root canals, and 50% of the cost of major procedures such as crowns and bridges.

Your insurance plan is likely to have a "deductible," an amount that you will have to pay out of pocket for dental services before your insurance will begin to cover their portion of the costs.
Many insurance plans have a yearly benefit cap, typically $1,200 to $1,500 per year. As soon as the insurer has paid that amount, you pay for any additional care and procedures that you may need. Given that the average cost for a crown is $750-1200, and the cost of a single implant starts at $1500, you can exhaust your annual dental allowance fairly quickly.
Individual dental insurance comes in three forms:
Dental Health Maintenance Organization (DHMO)
Low premium payments, no annual cap, must use in-network dentists
Dental Preferred Provider Organization (DPPO)

Annual cap, may pay a higher % of dental care costs than a DHMO, higher fees for out-of-network dentists

Dental indemnity insurance
Highest premiums, annual maximum cap. Small if any deductible, very wide range of dentists to choose from
What do I need to know about Dental Insurance and the ACA?
There are two types of dental insurance available through the Marketplace; health care plans that include dental insurance (embedded) and stand-alone plans. For the most part, you cannot buy a stand-alone plan unless you also purchase a health care policy.
The ACA does not require you to purchase dental coverage for people who are 18 years of age or older. But if you are purchasing health coverage for a person who is 18 years old or younger through the Marketplace, dental coverage must be made available to you – either embedded or via a stand-alone plan. Under federal law you are not required to purchase pediatric dental insurance, though a few states do require it. Federal subsidies are not available for stand-alone dental coverage.
When you purchase health insurance for children from a broker or company, you will be asked if you already have a kids' dental plan. If you don't, depending on the state you live in, the company may have to sell you a plan that includes pediatrics dental coverage (whether you have kids or not). In other states, you have to provide "reasonable assurance" that you have or will soon purchase a pediatrics dental plan.
Tips for Purchasing Dental Insurance
People typically get dental insurance through their employment health care package. You can also purchase a plan through an insurance broker or from the Marketplace (healthcare.gov).
If you're planning on purchasing dental insurance to cover the costs of extensive services that you know you're going to need soon, you may be in for an unpleasant surprise. Most dental insurance policies impose waiting periods – typically 12 months from the start of the policy – before they will cover major procedures.
Dental insurance may not offer coverage for pre-existing conditions and often will not pay to restore teeth that were missing before you purchased the policy, or work that was underway prior to the policy going into effect.
If you know you'll need major work eventually, you may want to look for a policy with a high cap. You'll pay higher premiums, but you probably won't max out your coverage in one visit.
Review policies not just for price. Check to see if the covered services are the ones that matter to you. Make sure you can comfortably abide by the rules of the policy: are there restrictions on the days and times you can see a dentist? Can you choose a dentist? Who decides what care you should get: the insurer or your dentist?
What are Dental Savings Plans?
Dental savings plans (also known as discount dental plans) offer an affordable alternative to insurance. Members pay an annual fee and gain access to a network of dentists who have agreed to offer reduced fees to plan members.
There are no annual caps, nor is there a waiting period for the more expensive services. As soon as the dental savings plan is activated (typically within 3 days of purchase) members are able to save on any of the procedures covered by the plan that they selected.
There are no reimbursement claims to file. Members simply pay the pre-determined, discounted rate for the services they need, whenever they need them. Savings plans provide a list of fees for procedures, so you know up front what a service will cost and how much you saved. Typical savings are 10-60% of the dentist's customary fees.
Services covered by dental savings plans may include annual cleanings, x-rays, crowns, root canals - even the cosmetic and orthodontic procedures that are not typically covered by dental insurance. Some dental savings plans also offer reduced fees on vision and hearing care.
What do I need to know about Dental Savings Plans and the ACA?
Dental savings plans are not insurance, they are an alternative to insurance aimed at providing reasonably priced dental care to plan members. As such, dental savings plans do not require accreditation under the Affordable Care Act.
And since there are no open or closed enrollment periods, you can purchase a dental savings plan whenever you want or need one.
Tips for Purchasing a Discount Dental Plan
Chose a plan that offers coverage for the sort of treatments that you need, be it restorative services such as crowns and dentures or preventive care. You can typically switch plans annually, so there are no worries about getting locked into a plan that doesn't meet your current needs.
If you have a dentist that you'd like to continue working with, ask him or her which savings plans they accept.
If you don't have a dentist, you may wish to research the dentists associated with the plans you're evaluating.
Occasionally a dentist forgets to update the information they've provided to the dental savings plan that they work with. Confirm with your dentist that the rate information you've received from your plan provider is still accurate.